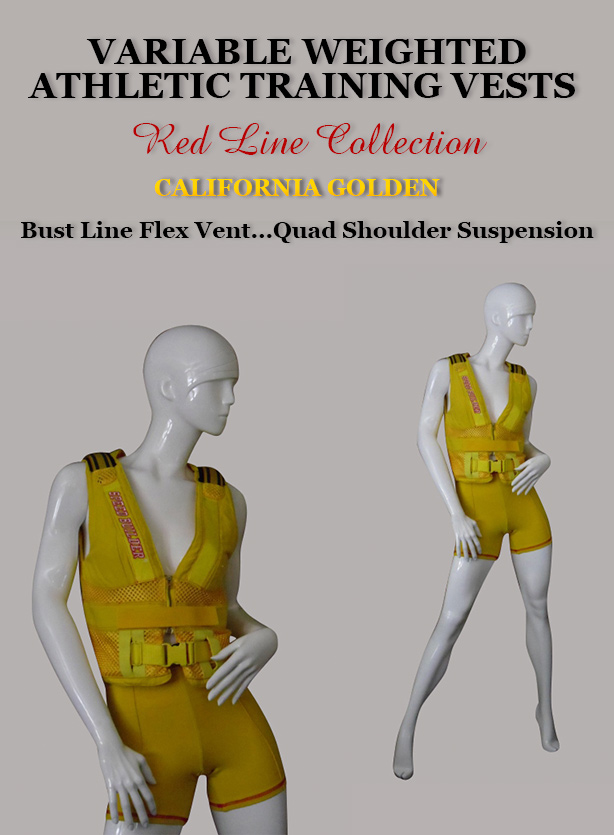 FEMALE CROSSFIT ATHLETES
FEMALE SPRINTERS
BRUTAL WORKOUTS

Intensify and escalate your workout results
SPEED BUILDER IS WORN WITH SPORTS BRA

ANSWERS TO FAQS ABOUT PRICE
* Engineered for brutal workouts
* Quad Shoulder Suspension
* Soft body hugging weight packets
* Bust Line Flex Vent
Designed to be worn during any contact or non contact activity…CROSSFIT, BOXING, MMA and TRACK & FIELD
Guaranteed to ultimately boost your performance envelope when worn throughout most training phases including all running, MMA, WOD'S etc.
* PATENTED……………SPEED BUILDER ATHLETIC TRAINING TOP
ANATOMICALLY PERFECT FOR WOMEN
* PATENTED……………………………QUAD SHOULDER SUSPENSION
NO BOUNCE…NO SORE SHOULDERS…NO DISTRACTION
UNLIMITED OVERALL ARM MOVEMENT
FLEXIBILITY…SPRINTING…RUNNING…JUMPING
INTENSITY…CAN BE WORN FOR HOURS
* PATENTED………….SOFT BODY HUGGING WEIGHTED PACKETS
OBJECTIVE 1……. VARIABLE RESISTANCE…(FUNCTIONAL)
SPEED, POWER AND FASTER REACTIVE TIMES
OBJECTIVE 2….. ABSORB TRAINING & OPPONENT IMPACT
* PATENTED…………………….BUST LINE SENSITIVE FLEX VENT
COMBINES TO ELIMINATE IMPACT
LADIES…NEVER WEAR SOLID WEIGHTS, PADDED OR NOT, ON YOUR UPPER TORSO
TOP SHOWN 15 LBS. RANGE 1 1/2 TO 24 LBS.
CLICK HERE FOR MORE INFO WOMENS SPEED BUILDER
$550.00