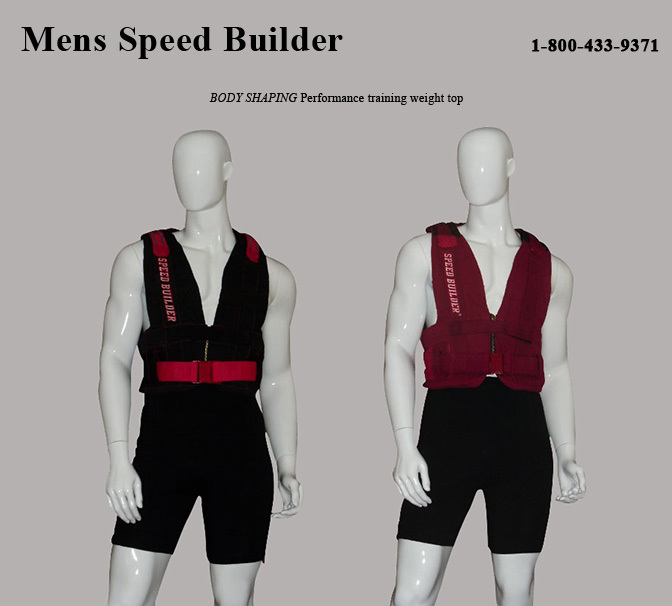 FOR ALL ATHLETICS
FOR ALL ATHLETE'S
.
SPEED BUILDER is all about performance and speed development. It's a special application, (adjustable loads) Athletic Training Vest. If you want to be faster, you want SPEED BUILDER…EVENT SPECIFIC SPEED DEVELOPMENT.
Sprinters, football players, college & professional athlete's, boxers, mixed martial arts etc.
Develop quickness, speed and power.
Want to be faster…won't EXCLUSIVELY happen in the weight room!!
2/10th's of a second difference in the NFL draft between one running back and another can mean $500,000.00 to a $1,000,000.00 or even more.
1-800-433-9371 U.S. PATENT
$388.00 Each